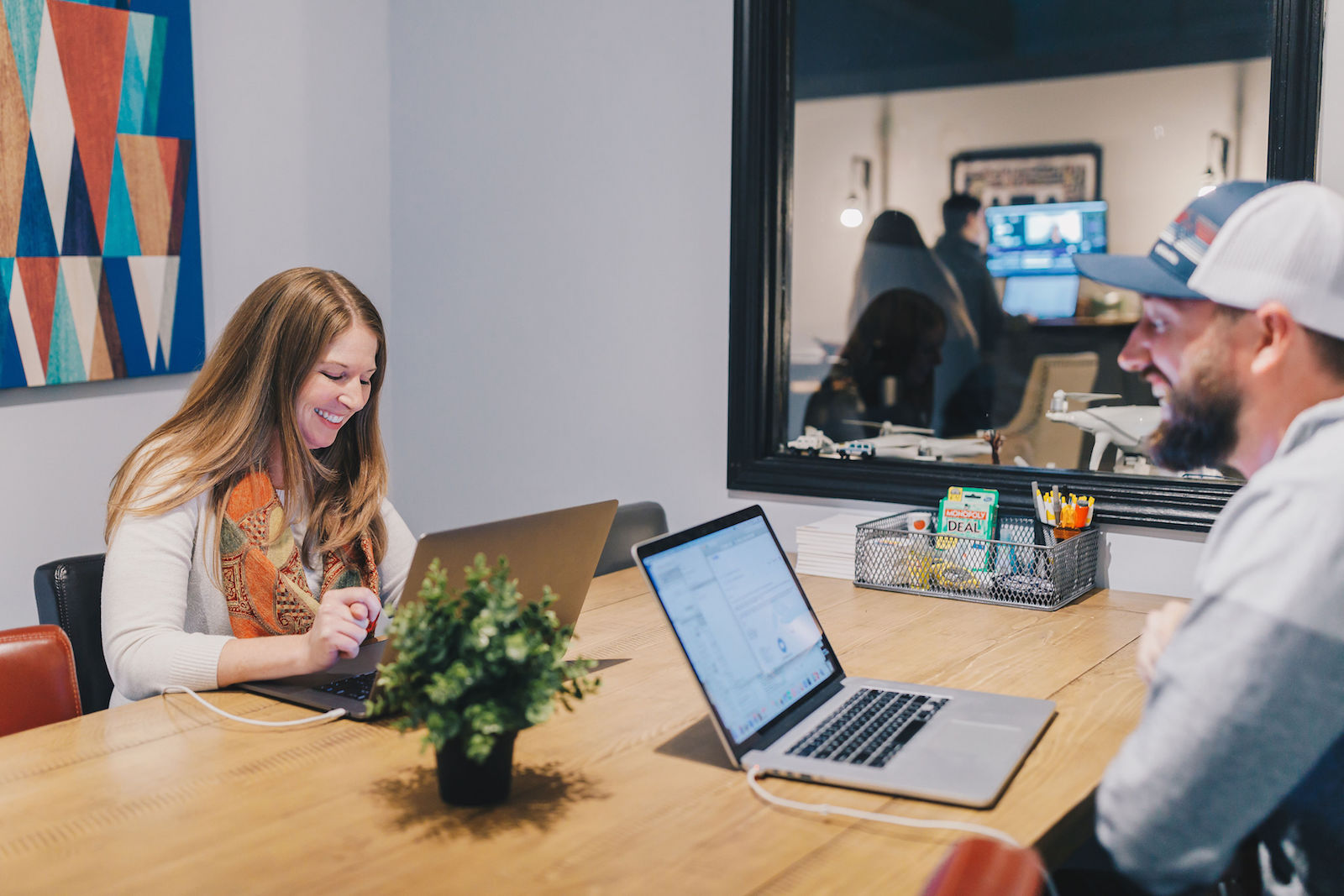 We look for people who embody our values.
"But I'm not sure what the LPS values are because I don't have a link to cli…" We're going to interrupt that train of thought with a link to our values.
We value character over skills.
Don't get us wrong, you definitely need skills. However, because LPS operates differently than most production companies, we have fantastic training programs that will bring you up to speed quickly.
ATLANTA | CHARLOTTE | GREENVILLE
Current Openings:
We're hiring for Videographer/Editors in Charlotte and Atlanta.
Charlotte and Atlanta candidates must either be living in the cities or living in Greenville and be willing to relocate. When submitting your information, please include the city and position in your subject line. We look forward to hearing from you!
Big Picture:
Taking care of our clients and serving them well is the top priority at Let People See. That means we search for employees with fantastic people skills and exceptional character.

Availability is an incredibly important need for LPS videographers. The majority of our clients book within 1-2 weeks of the shoot, and the schedule can often include nights and weekends. Our clients dictate our shooting schedule. This means one day you might be shooting local in Greenville, the next day you could fly to NYC, Chicago, or anywhere else our clients need us to go. The schedule is often unpredictable, which is either going to excite you or scare you. We're looking for people who can excel in last-minute planning, rise to the challenge of improvising, and find excitement in working through challenging logistics.

LPS is a highly collaborative environment. You'll receive feedback several times a day from producers, directors, and your production or post-production manager. The ability to take creative and critical feedback well is a highly valued trait among our videographers and editors.

LPS is a mission-minded organization. We serve and support multiple non-profits and ministries that are creating a lasting impact on people all over the world.

Full-time and part-time videographers become editors when we have no shoots scheduled. During some seasons, we have crews out every day. Other seasons, the bulk of the work is in editing, which is why we need employees skilled in both worlds.

We do corporate stuff, and we have a blast with it. Tons of interviews, tons of b-roll, tons of events. Only 2-3% of our projects are "narrative", so if narrative work or being on movie sets is your dream job, LPS is not your dream job. If you want to get paid to work with awesome people for awesome clients all over the world and make the content look awesome no matter what it is, LPS could be your dream job.

In the production world, we use Canon cinema cameras (C300 Mark II's, C200's), DSLRs (5DmIV, 1DXmII), and Canon L lenses. We use a variety of lights: Kino's, Litepanels, Fiilex, Quasars, Mole-Richardson, etc. Experience with Canon cinema cameras is a plus, but not a requirement.

In the post-production world, we use FCPX and Apple computers. Many of our editors also know how to use other programs, but FCPX is what our team uses on a day-to-day basis. Many of our best editors had little to no FCPX experience coming in, but they were self-starters and excited to learn LPS workflows.
Day-to-day (Videographer):
Pre-production
Meet with producers / directors / DP's about upcoming projects, scripts, shoots, edits.

Help create and review production schedules or script breakdowns (shot lists) before shoots with producers.

Work with producers / directors / DP's to research look and realize vision for shoot.

Research the client and own the project before stepping on set.

Help production manager decide on what gear is needed for each shoot; keep gear clean and up to date (firmware, software updates, maintenance, etc)

Assist in prepping gear, charging batteries, making sure cards are backed up.
Production
Help wherever is needed on set, including running cameras, setting up and running lighting and audio, load in and load out.

Be in control of the shot list and the schedule. Work with the producer, director, DP, and/or client to make sure shot expectations and time expectations are being met.

Work with DP to load in, set up, and make the shoot happen.

Be the DP, depending on the shoot.

Help grip and place lights based on lighting grid or make quick decisions on location.

Improv and think creatively about camera angles, camera movement, and lighting.

Keep cases and sets organized and make sure the entire experience for the client is awesome.
Day-to-day (Editor):
Jump on edits assigned by post-production manager or producers.

Work in a highly collaborative environment to create the best edit possible with input from several team members (producers, directors, post-production manager, etc).

Help and train other editors as needed, working together to meet deadlines for rough cuts and final cuts.

Create daily backups for FCPX projects and weekly backups for new assets.

Import and organize footage onto "working" and "backup" hard drives, update and add project assets as needed (logos, fonts, footage, etc)

Make sure software and hardware is up-to-date and systems are running smoothly.

Make purchase requests to managers as needed for hard drives, accessories, etc.

Manage Vimeo uploads and creation of links, as well as Dropbox uploads.

Basecamp: Create Basecamp projects at the start of each project and record progress daily in Basecamp conversations.

Look ahead to the next week to assess hard drive space needs and workstation needs

Meet with the post-production manager to go over project needs and editing requirements.

Flexible projects: you might start a project but not finish, and finish a project that you did not start. The highly collaborative environment at LPS cannot be overemphasized.
Job Requirements:
2-5 years experience

Bachelors Degree in related field preferred, not required

Shooting and editing portfolio

Evidence of self-starting attitude and excitement to learn.

Part-time and full-time positions available depending on candidate.